There should be nothing that gets in the way of you and your Bathu sneakers, which is why we try to make payments easier too. Here are a few answers to some of our most common questions on payment. 
What are my payment options?
We have many payment options available for you to pay for your order:
Credit/Cheque card (Visa, MasterCard, Diner's Club & Amex)
Direct EFT Secure through OZOW
Zapper mobile payments
Pay Just Now
PayFlex
Mobicred
Can I pay using a debit card?
Yes, if your Debit/Cheque card has a chip and pin, CVV number and an expiry date, as well as a Visa, Mastercard, Diner's Club or American Express logo, you can use it to make your payment.
What is a CVV number?
A CVV Number (Card Verification Value) on your credit card or debit card is a 3 digit number on VISA® and MasterCard® branded credit and debit cards. On your American Express® branded credit or debit card it is a 4 digit numeric code that appears on the front of the card.
How do I pay using a credit card?
When you select credit card as the payment option on the checkout page, you will be directed to a secure payment page where you can enter your credit card details. This process is safe and secure. Our payment gateway only uses the strictest form of encryption, and we never see or store your credit card information.
Is paying by credit card safe?
Yes. It's actually the safest way to pay for anything online. Our payment gateway partner, Yoco, spends a load of time and money making sure that their infrastructure uses some of the most up to date and secure payment infrastructure in the world.
All our credit card transactions take place on a secure page off site. We never see your credit card details and our payment gateway only uses the strictest form of encryption, namely Secure Socket Layer 3 (SSL3) and no credit card details are stored on the website.
We accept the following cards on our online store: 
How do I pay via EFT / Direct Deposit?
We have two ways to pay for your order with EFT. On checkout you can either select OZOW, or EFT/Bank Deposit.
If you select OZOW, you will prompted to select your bank and login to your online profile banking profile in the OZOW payment page. OZOW will pre-populate all the relevant details and amounts for your order and will then prompt you to enter your OTP. Once your OTP is entered, you will receive a success message and your Bathu order will be paid for. You will then be redirected to our order confirmation screen with your order details.Here's a image of the OZOW process: 
If you select EFT/Bank Deposit, our banking details and instructions for the payment will be shown to you once your order is placed. Our bank details will also be included in the order confirmation email that is sent to you after placing your order. It is then up to you to make sure that your payment is made into our bank for order. 
Please note: We do have a strict 48 hour cancellation policy for all manual EFT/Bank Deposit orders. If we haven't received payment or proof of payment from you within 48 hours we will cancel your order. 
Can I place an order and pay when I collect or once my Bathu shoes are delivered?
No. Unfortunately we don't accept orders that are not paid for on order. As soon as we have your order and payment, we do our best to get your parcel out to you as quickly as possible and we will send you tracking updates as soon as your parcel has been booked out with our couriers.
Is Pay Just now Lay bye?
No. Pay Just Now is not a lay bye option. It is South Africa's risk-free,zero interest payment solution. PayJustNow offers you 3 equal interest-free instalments and gives you a rad new way to pay - today! Subject to qualification criteria.
How do I sign up with Pay Just Now?
It's quick, it's simple and we'll have your shopping in no time.
What you'll need:
to be at least 18 years old
an SA resident
in possession of a valid debit or credit card (in good standing) and a valid email address and mobile number.
Have an active banking app.
After Signing up and receiving your full credit amount you will be able to get an amount immediately payable that amount same amount will be debited over the 2 months.
So once all your details are confirmed the total amount of your purchase will be divided into 3 with the 1st payment due immediately. After the 1st payment you Bathu is delivered to you and the 2 debits to follow over the 2 months!
PayFlex
Every purchase you make with Payflex is interest-free.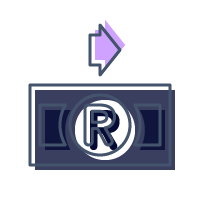 Get it now, but spread your purchase across 4 interest-free payments, over 6 weeks.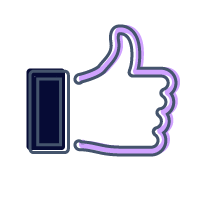 INSTANT APPROVAL DECISION
Apply in minutes for your Payflex account on our website or via checkout.